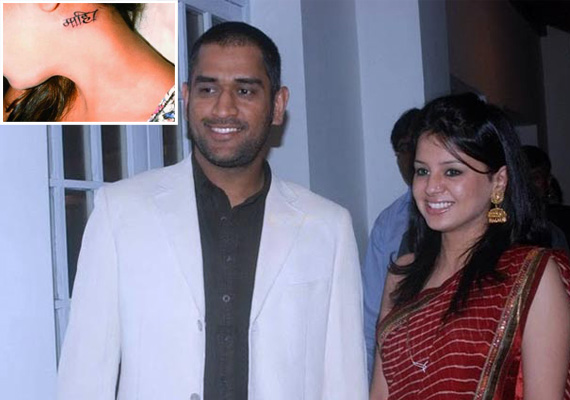 In the time of trouble, the India Cricket Team Captain Mahindra Singh Dhoni's wife Sakshi has got her partner name tattoo on her neck to support her husband.
Sakshi has got a tattoo written "Mahi" 7 in Hindi on the left side of her neck.
After hours after getting this body tattoo art, she posted her tattoo design on her Facebook account. MS Dhoni likes his wife style how his wife support him in his difficult time.
Sakshi Singh Rawat told Delhi Times, "The tattoo was prepared without much thinking given to it and it came out as a beautiful one, she says, "The tattoo on the left side of my neck. I got it done very randomly; it was just an impulsive act." "It's Mahi written in Hindi, with a seven next to it. Mahi loved the tattoo," she adds… Of course, there are no prizes for guessing why the seven, given that Dhoni sports a number seven jersey on the field.